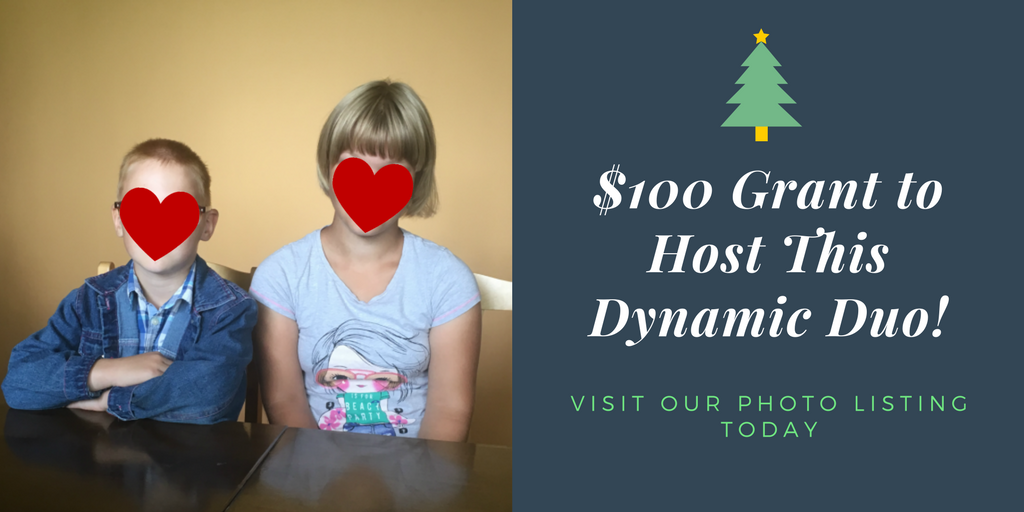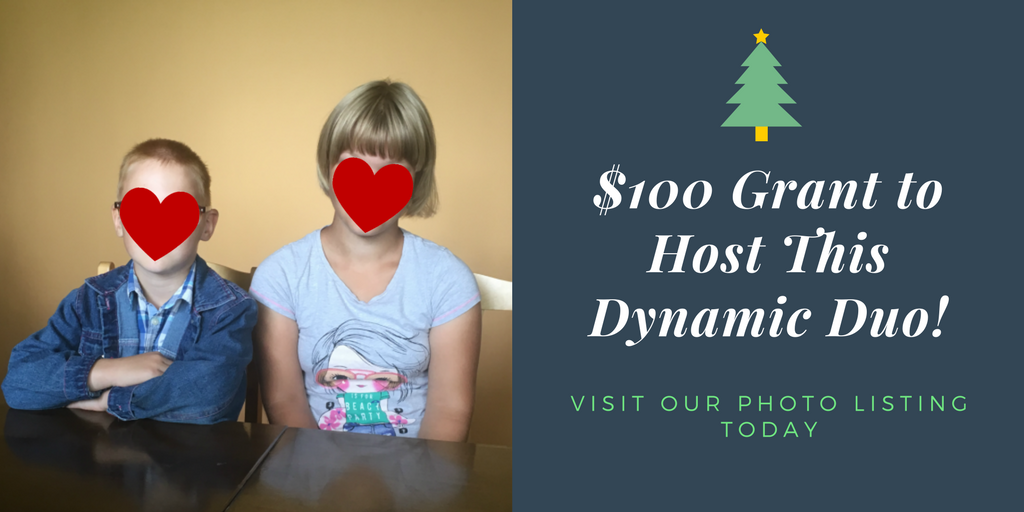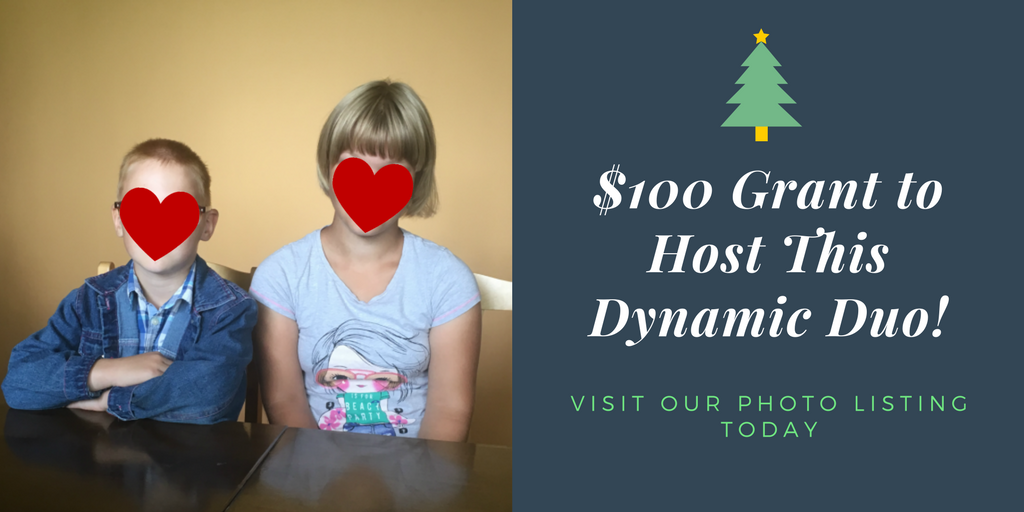 These siblings are so sweet and smart! They would love to spend time with a family this holiday season. The older sister enjoys making DIY handmade crafts and knitting. She's very helpful with younger kids. The brother is active and loves sports. He likes to perform little shows and sometimes will even perform a musical!
Would you give them a Christmas they'll never forget? Request their files or contact our Program Coordinator Katie today at katie@orphanhosting.com to learn more about them! The deadline to be matched for 2017 winter hosting is this Friday October 20th, so click here to apply today and be a part of something more!
Why host a Sibling Pair?
1. Double the Fun!
Why host one when you could have two? A sibling group will give you double the fun of hosting and create great memories for the children to share with each other when they return after hosting.
2. A little family for your family!
Sibling groups are often the hardest to get hosted, so you can help keep a little family together! They have often formed strong family bonds with each other and do well bonding with a host family as well. Consider bringing a little family into your family this winter!
3. Shared Past for a Shared Future
Sibling groups have often stuck by each other through thick and thin. They come with a shared past, but they can look forward to a shared future with your family. Make some memories with a sibling group this holiday season!
4. Plus, you'll get a $100 discount on the hosting donation cost!
Resources:
– Learn more about Orphan Hosting
– Visit the Orphan Hosting Photo Listing
– Contact an Orphan Hosting Specialist!
*Due to privacy regulations with the Latvian government, their full photo is not allowed to be posted publicly – please contact our team to learn more.
Read More