Our Philippines program is extra special. It is the first program in which the country has specifically asked Children of All Nations to run the program as a "host to adopt" program. We're looking for permanent families for these children, and we're very passionate about doing so!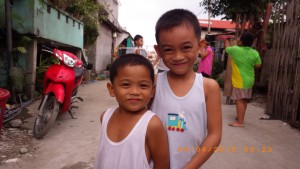 It also means that families interested in hosting from the Philippines must have a serious intention of adopting from the Philippines. Even though hosting is designed to let you meet your host child, the Philippines likes a strong commitment to the idea of adoption.
Families should meet adoption qualifications in order to be able to host from the Philippines. They should also be prepared for lots of love – because these kiddos are amazing!
Children from the Philippines
Healthy: Almost all of the children in our Philippines hosting program will be healthy. Many of them are small for their age due to malnourishment and street life, and they will have the emotional scars that come from growing up without a family.
Older: The children in our Philippines program will typically be between ages 9-14. We do not often see children under the age of 10 who are by themselves – they are usually part of a sibling group.
Sibling Groups: Many of the children in our Philippines program will be part of a sibling group. We work hard to keep siblings together, so if you have an open heart and home for these "little families," the Philippines program may be a great fit for you!
Currently, our Philippines program is available in the following states: Texas, Florida, Georgia, New York, and New Jersey.
Read More