An Open Heart and a Voice to be Heard
The Hosting Program depends on the passion and commitment of volunteers – it's YOUR VOICE that finds a family for just one more child.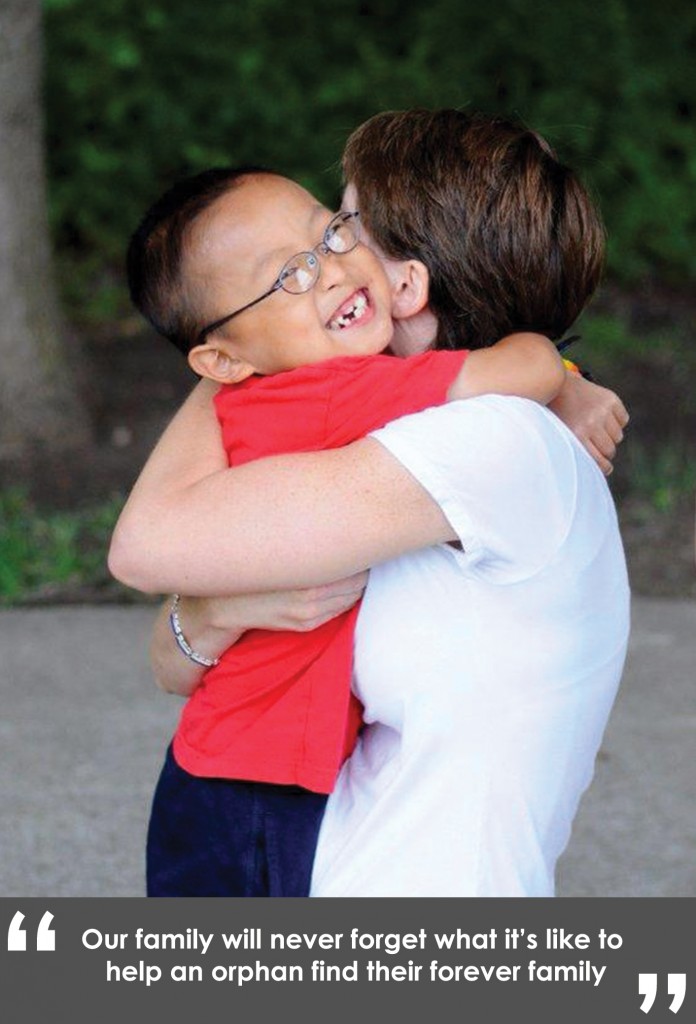 Our winter program will see 50 children from three different countries come to meet a family, and potentially find a forever family. The task of not only hosting but of finding FOREVER families for these children is significant, and there is always room for your voice to join the cause. The effort to promote and place each one of these children is in our hands – will you lend yours?
If you have a hand to lend for these children and a desire to spread the word to change the life of just one child, we would love to call you a part of the CAN Host Family. It is long work, but it is work that is worth it to see these children find their family. You can contact us at cayce@childrenofallnations.com or start your volunteer application here.
Want to Get Your Church Involved?
If you would like to have your church participate in Orphan Hosting, whether it's through sponsoring a specific child or family through hosting, please contact our office at (512) 323-9595 ext. 3102. We're also happy to speak with your church or group about Orphan Hosting.
Materials You Can Share
You can download and share the following resources to your friends, family, and church. This allows us to reach more families at a lower cost, thereby helping even more children along the way. We hope these materials are useful as you advocate for our amazing children!
What Do I Do?
♥ Email cards to Friends
♥ Share on Facebook
♥ Share cards at your church
♥ Repeat!
Printable Card Front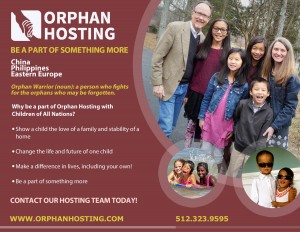 Printable Card Back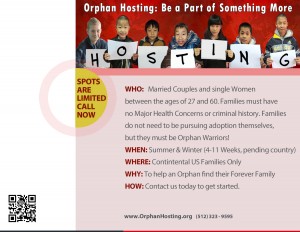 You can reach the Volunteer Coordinator Cayce Canipe for more information at (512) 323-9595 ext. 3102!
Read More