For hosting, we try each program to send an interview team of two people to meet with the children in the orphanages, check on their well-being and work with orphanage staff to improve conditions. The interview trips are so important for our staff to assess which children are eligible and willing to participate in our hosting programs. In addition to their interview duties, Children of All Nations staff are often able to conduct trainings for the orphanages and provide much needed resources or information.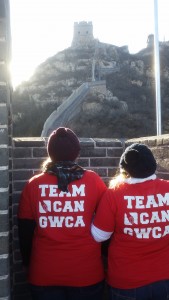 We are always in need of donated airline miles for our interview teams trips. If you would like find out more information about donating your miles, please get in touch with Kayley at kayley@gwca.org.
You can also follow our interview teams' journeys on our blog! As they meet the children, the team will send back updates of their amazing experiences in meeting and working with these kiddos.