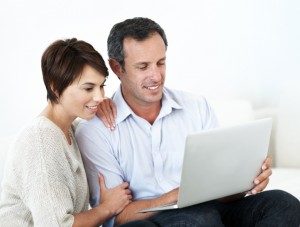 While the thought of paying for hosting out of pocket can seem daunting, don't let lack of funds discourage you or keep you from moving forward. Many host families have successfully raised funds to partially or completely cover their expenses! Whether you're looking to raise awareness for your cause throughout your community or you're seeking financial assistance, there are many ways that you can relieve the financial strain of hosting.
Below are a some of the methods that our families have used to successfully raise funds for hosting:
Fundraising Ideas
FAMILY-TESTED FUNDRAISERS
Evaluate your current finances … and figure out places to trim.
Think about what can be eliminated or reduced — including that extra cell phone, the cable (do you really need every one of those channels?), the extra vehicle, the online subscriptions, the Netflix, the largest trash can size, the gym membership you never use, the gas station Cokes, etc. Investigate refinancing the house to secure a lower payment or carpooling with friends to reduce gas money.
Stretch your current resources.
If you don't coupon, start. If you don't price compare when grocery shopping, start. Pack lunches instead of purchasing them, and take coffee from home instead of stopping at Starbucks. Reduce your water usage at home and start turning off every unused light. Pennies make dollars, and every saved dollar counts when bringing home a child.
Create a fundraising page.
Pure Charity and You Caring are both sites that charge zero or minimal crowdfunding fees. Setting up a page on either site takes only about 10 minutes, and sites like these can serve as your home base to receive donations (especially those made via debit or credit card) throughout your process.
Register for a run that challenges you to run farther than you have before. (Half marathons and full marathons are great options, and you can usually find one most any time of year within a few hours of your location by checking out websites like Active.com and others.) And then set up a fundraising site (or use the one you established above) where your friends and family can sponsor you by the mile ($5/completed mile, etc.). Set up milestones to encourage participation.
One family hosted an informal 5k for their youth minister. Students each scored sponsors and all participants ran a 5K as a group. Their small group raised $2,500 in one pop. This could be as formal and large-scale or as informal (running the marked-out mileage on the local running trail) as desired.
Do it online (I posted my wedding dress to Ebay, and several families hosted auctions on Facebook or other social media) or in person. Some families organized auctions with entire garages full of new, donated items. Others created entire silent auction events in donated spaces (like church fellowship halls or VFW rooms) using homemade crafts and items from those in their community.
Host a barbecue or spaghetti dinner.
Ask a local venue, like a church, community center or fellowship hall, to donate the space. Rally friends and family to do the cooking and serving. Possibly even convince a local caterer or restaurant to donate the food! Then charge $25 to $50/ticket … and use the event as both a fundraiser AND an opportunity to share your hosting story.
Charge $25/entry for a pie-eating contest you broadcast on Facebook Live. Or hold a chili cook-off where attendees vote for their favorite crock by dropping dollars in their favorite chili bucket.
Ask friends and family to use you as their personal Good Will drop-off location, or volunteer to pick up any items your friends no longer need. Volunteer to haul away leftovers from other people's garage sales. Then organize a garage sale for one weekend in a high-traffic location. Tip – ask donators to price their own items. This will save YOU many late-night hours of researching and doing it yourself. A good garage sale price is 1/5 of retail cost, except on high quality or in-demand items.)
Love kids? Consider hosting a spring break camp in your home where parents can drop their kiddos during school recesses. Organize fun games and activities (they could even relate to hosting) for the week, and ask parents to pay by donation. One family earned more than $1,000 with their spring break camp.
Clean or organize houses, cars and closets for donations.
Offer errands by donation.
Volunteer to chauffeur kids, run after-school pick-ups, drop dry cleaning, go grocery shopping or perform other daily or trivial tasks for a flat rate. Many busy families would LOVE to pay their friends to complete tasks that dominate their afternoons … especially when they know those funds are going to a cause like hosting.
Utilize those talents and hobbies! Are you a great photographer? Set up tutoring sessions for those who want to learn. Great with makeup? One esthetician held a Friday night party to give make-up application lessons. Anything you know how to do well, OTHERS may want to LEARN to do well. Offer lessons by flat rate or by donation.
Use your skills to make items you can sell.
One family carved and painted homemade nativity scenes. Another sewed superhero capes. Others have knitted blankets, made pallet signs and created beautiful decorations for the home, all of which they sold in person and on sites like Etsy.
Sponsor a Decorate-a-Star campaign.
One family raised $5,000 by allowing their friends and family to "purchase" and decorate stars that they then used to decorate their new child's room. This could be done with any item or any theme for a child's new room and serves not only to raise money but also to remind the child how much he is loved.
Design a 250- or 500-piece puzzle using your child's photo or a meaningful graphic or design. (Online companies like Shutterfly and Zazzle can create picture puzzles for you.) Then sell each puzzle piece for $20. Write the name of each sponsor on the back of each puzzle piece. One adoptive family sold pieces of a 500-piece puzzle for $20 each and raised $10,000!
DJ's new mama used her gift of baking to make huge pans of fudge and homemade cinnamon rolls. She sold them at profit around Thanksgiving and Christmas, just in time for big family gatherings and holiday office parties.
Have friends who sell Thirty-One, Party Lite, LuLaRoe, Jamberry, Tupperware, Young Living or almost any other item you can imagine? Many organizations have a give-back program which allows consultants to hold parties for charity. Many consultants are also willing to donate their commission from a single party for a good cause, especially for a great friend.
Try Cards for a Cause through Usborne.
You earn 40 percent of each box of cards sold. There is a minimum of 15 boxes to sell, which nets a family about $200.
If you are homestudy complete, you can use Noonday Collection to receive 10 percent of sales. One family earned $250 from this fundraiser while simultaneously supporting sustainable income for families around the world.
Ask friends and family to donate unwanted clothing and shoes and get paid by the pound for their collection! Minimums apply.
Bust out some creative ideas from those elementary school fundraisers or those Army FRG fundraising days!
Host a truck pull, where teams of people compete to pull a large vehicle by a rope … and see which team can pull their vehicle farther. Or run a flamingo campaign, where flocks of flamingos travel from yard to yard and the home owner has to donate to have them removed … and sent to a location of his choice. One 4-year-old drew pictures of why helping her favorite cause was important and then went door to door giving a speech about why her project mattered. She sold her drawings to speech listeners and earned $300 in the process.
Available Assistance
1. Home Equity Loan or Low-Interest Loan
A home equity loan is a better option than a credit card because the interest rate is generally lower and usually tax deductible. These loans can take 4-6 weeks to process. These loans can be secured through local or national banks, credit unions, and mortgage lenders.
2. Churches / Synagogues
Some churches or synagogues have funds set aside specifically for meeting the financial needs of their congregations. Others may be willing to take a special offering designated for helping with hosting costs. Some will also help put together fundraisers.
3. Refinancing a Mortgage
Use this option when mortgage rates are particularly low. It's a "cash out" option on mortgage loans when the loan-to-value ratio allows. Just keep in mind that you will generally be responsible for mortgage costs on a new mortgage loan. Refinances aren't recommended unless your loan rate is at least 1% lower than your current rate—and you plan on remaining in your home for 3-5 years.
4. Credit Card Payment
This can be a costly method of paying expenses due to interest rates; so prospective host families should know the terms and conditions up front. Some credit cards are offering no payment/interest for 1 year or more.
5. Borrowing from a 401(k), Pension, or Insurance Policy
This option requires a lot of thought and weighing of the possibilities. Prospective host families should be aware of any penalties or tax consequences that might apply. A plan/policy administrator can answer any questions you may have.