What people say about Orphan Hosting…
Of course we love hosting, but it's the stories our families tell that truly show the impact that hosting has – not only on the children but on every life that these children touch! Read on to find out how our families' lives were changed by their hosting experience – click the link at the top of each testimony to read the family's full story on our blog.
"Hon, I know you are going to think I'm crazy, but I want to host an orphan from China this summer…"
The best part of hosting was falling in love with this amazing little boy. Experiencing him lear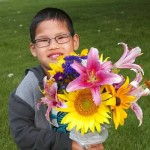 ning to love hugs and being held, snuggling in close and giving kisses – all things that seemed new to him. Watching him play and bond with our girls. Seeing the utter joy on his face as he experienced not only the big fun stuff, but the everyday things like a bath, being tucked in, and eating a picnic lunch in the yard. Seeing him go from fear of the water to actually swimming! Seeing how well he compensated for his right arm disability. Was every moment fun and easy? Well, no. He did his share of testing the limits, and laughing when reprimanded. He turned out to be a sensitive boy, crying easily at small things and sometimes just shutting down. Those were the times when the lack of common language was the hardest. But as the weeks went by, I feel like we were starting to see wonderful progress with his trust of us, his bonding with us, and learning to live with the limits. Those sparks of progress gave us hope that this was a good fit, and that he was meant to be with our family.
The hosting program was an amazing and unexpected way to meet our child. It truly removed any preconceived notions we had about adopting an "older" or "special needs" child. It is impossible not to fall in love with these kids once you meet them and it opens so many people's eyes to adoption as they meet and interact with the kids during their hosting stay. I would recommend hosting to anyone and our family hopes to be able to do it again! Shannon was probably the best part of hosting. Unlike other agencies I've talked to over the years, Shannon was always open, honest and available to talk or email with us when we had questions or concerns. Her compassion and availability are what made us feel comfortable moving forward with hosting. In addition, the webinars/conference calls answered most all of our questions and pleasantly over-prepared us for what we might encounter. We also appreciated and referred to the hosting manual quite frequently throughout the process. The chaperon was always quick to return our calls and put our host child at ease. Overall, the hosting program has been an unimaginable blessing to our family!
This program we didn't even know about six months ago is AMAZING, and after experiencing the LIFE CHANGE that can take place in one short month, our family will likely host again every summer. Unless we choose to adopt. This experience was INCREDIBLE.
Being a host family was extremely rewarding! The CAN staff did a great job in preparing us and then with support once our kiddo was here.
We had a wonderful experience with hosting. We really enjoyed it and have recommended it to everyone we have spoken with about it. We enjoyed working with Shannon and the team. Communication was wonderful and the staff were always available to answer questions in a timely manor.
This hosting program was outstanding from start to finish! It is the best experience we have ever had.
I can not thank Shannon and everyone enough for everything!
We are forever grateful.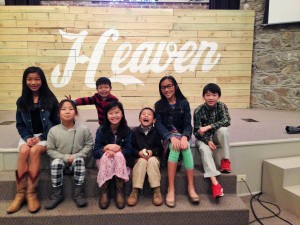 In the fall of 2014 we heard last-minute about GWCA's Winter Hosting Program. Our family felt compelled to move forward with the program and host a boy during the holidays. We entered the program with the possibility that we might adopt, but it could be that we were to advocate for the child.
That night at the New Year's Eve Service at our church, a lady I knew casually came over to ask a few questions about the hosting program. As we talked and I shared about adoption (our three daughters are adopted), it became evident that this family would probably be his forever family. They had talked about adopting at some point and recently had discussed that with the ages of their biological children, it might be a good time to move forward with adoption. On January 2, they made the phone call to Great Wall to start the adoption process.
Click here to read this family's 'Host to Advocate' story!
Most wonderful experience and would definitely do it again if money wasn't an obstacle! It's an incredible feeling to know that you were a link to a child finding their forever family!
All of the staff were friendly, helpful and encouraging. This was a wonderful experience. Thank you.