THE J.O.Y. INITIATIVE IS CURRENTLY CLOSED DUE TO CHANGES IN CHINA.
The JOY MissionItineraryProgram RequirementsProgram CostMeet the Children!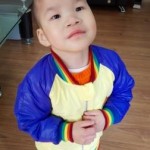 Our J.O.Y. (Journey for Orphaned Youth) Advocacy Mission is a special, one-week program that occurs three times a year. A small group of families travel together to China to meet a child with the orphanage. It's an amazing chance to connect with a child, see the world the children live in, and create an amazing opportunity for a forever family. Families interested in the JOY Advocacy Mission should have a strong intention of adoption or established interest in advocating for orphans.
Much like our Home Orphan Hosting China Program, the children in our JOY Mission have often lived in orphanages most of their lives. Though usually well-cared for, these children have almost never experienced a sense of family and have lacked access to basic needs like general medical care, good nutrition, and education.
The children in our JOY Mission are extra-special! These are children who may not be eligible for hosting either due to age or need, and families are able to meet their potential forever child through this experience. Every opportunity we provide to our children from China is another chance for them to find the love, comfort, and permanency a family can provide.
The life-changing trip to China will be a flurry of activity for families! You'll be a part of a group of 5-10 other people who have come to meet a child in the orphanage. The JOY Itinerary includes some meals, sightseeing, and your hotel accommodations:
Day 1:  Depart for China!
Day 2: Arrive in the city – You'll have some time for shopping and sight-seeing after you arrive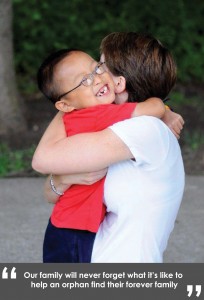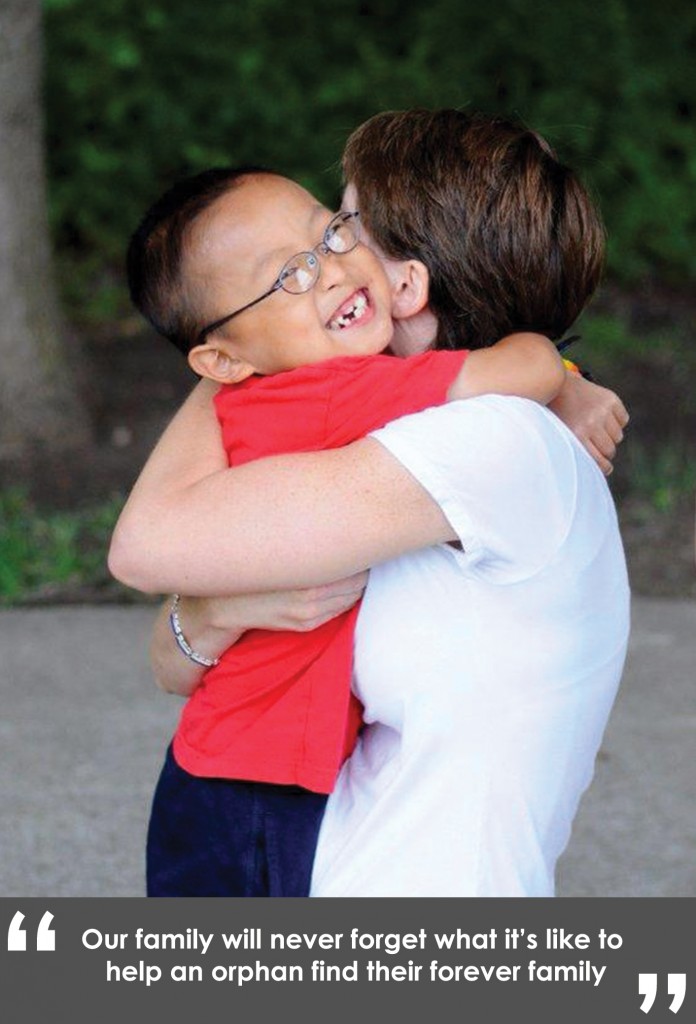 Day 3: Meeting Day – You'll meet your JOY child for the first time and have some time to bond and share experiences together.
Day 4: Little Outings – Today, you and your JOY child get to spend some quality time together
Day 5: Take your JOY child to do sightseeing or travel to Shenzhen for sightseeing
Day 6: Take your JOY child to visit the Youth Activity Center
Day 7: Return to home and begin your journey as a JOY family or advocate!
Our JOY Mission requires that families are eligible for adoption in China. In general, this is what China accepts:
Citizenship: One parent must be a U.S.citizen.
Age: Generally between 30-60 years old, depending on the country and the special needs of the child, if any.
Marriage Status: Single women and married couples are generally eligible
Criminal History: Applicants with a criminal history of child abuse, violence, or domestic violence are not eligible to host
Health: Host parents must be in good health with no major medical or psychological concerns
If you're ready to start, all families must complete the following materials for the program:
GWCA/CAN Application
JOY Mission Donation
Background Check
Visa Application (if you do not already have a valid visa for China)
We are currently updating our JOY Mission costs to provide the best service possible for all our JOY families!
Your hosting donation is tax-deductible and considered a donation to a child in need in China. Please note that hosting donation are considered non-refundable per IRS code. Your family will receive a tax-deductible donation letter from our office for donations made toward the hosting program.
Each of the children in need of a JOY Mission family is listed on our separate JOY photolisting
at this link
. The JOY children all participate with the same orphanage, so you'll go on an amazing journey with a group of other families to meet your JOY child and see other families meet their children as well.
If you're interested in becoming a JOY Family, contact us at shannon@gwca.org or call (512) 323-9595 ext. 3102!