Ever wonder who is on the other end when you call the Children of All Nations office about hosting? Though each person in our office contributes in some way to the amazing task of bringing the children here each summer and winter, this is the group of ladies you are most likely to talk to when you reach out to us about hosting!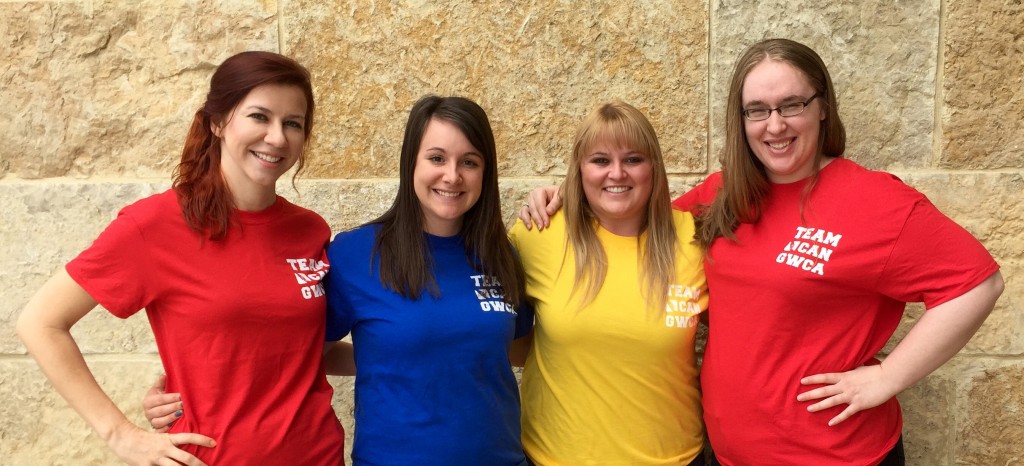 From Left to Right:
Cayce is the Hosting Program Coordinator for each of the current hosting programs! She is also part of the team who will help us launch our Latvia program this Winter 2015-2016! "My favorite part of hosting is watching the host kiddos and families grow together – from beginning to end of the hosting program, you really see the difference a family makes in the lives of these children!"
Amanda is the Hosting Program Coordinator for the Philippines and Ukraine Programs. She is passionate about helping the kiddos find their host family and potential forever family. "Hosting gives kids who normally wouldn't get a second look their chance at experiencing a family…and maybe even finding their forever family!"
Shannon is the Hosting Director for all Children of All Nations Hosting Programs. She ensures each team member has the resources they need to help as many children as possible and works hard to help each and every one of the host families in all of our programs. "I love hosting because these are the children that are often labeled as hard to place. We are helping the children 'nobody' wanted find the family that has always been waiting for them!"
Kayley is the Travel Director for the Hosting Programs and is also a member of the interview teams that meet the children prior to being hosted. She's part of the team who will help us launch our Latvia program this Winter 2015-2016, and she gets to work with families early on in the process when matching is in full swing. "Working with families to find a hosting kiddo is a great experience – sometimes the child that a family never thought of turns out to be their perfect fit!"
Want to get involved in our Hosting Program? Learn more about one of our host programs, get in touch with us about volunteering, or find out ways you can donate today!
Read More