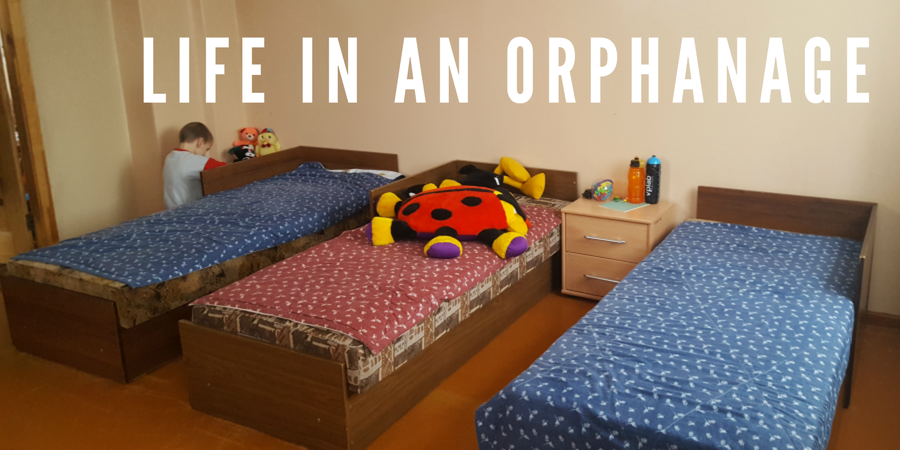 "I have not always lived in an orphanage. Before I was an orphan, I was just a normal boy…
One day I woke up in a new place that was unfamiliar to me… new faces… new smells… new everything…
This was not my home, yet everyone kept telling me this was my home…
Every day I wake up feeling alone – wondering if I will always be surrounded by other kids who also feel alone…
Every night I go to bed knowing I went another day without a hug or having someone tuck me in at night…
Every day I am expected to help take care of the younger kids… what they don't see is that I myself need taking care of…
Every Christmas I go another year without having a present under the tree with my name…
Every day I hold on to the fact that maybe it won't always be this way…"

Sadly, many children have similar stories like this. They go years without spending one-on-one time with a parent or even a caregiver. Being institutionalized every day, they lose a little bit of hope that they will have a better future.
While many of us are eagerly anticipating and prepping for the winter holidays… many of these children dread it. It really brings into reality that it's just another year they won't be spending with a family.
This hosting program means so much more to these kids than simply "taking a vacation." It boosts their confidence and their spirits. After, all it is the season of giving – why not give the gift of love? While not all of the kids in our hosting program live in orphanages, a good majority of them do. Your family has the opportunity to be that beacon of hope and love for them this winter program.
-Katie, Orphan Hosting Program Coordinator
These incredible kids are still waiting for host families this winter! The deadline to apply for Latvian Winter Hosting is October 20th, 2017. Time is running out, so don't miss out on your chance to change an orphan's life forever! To learn more about our available kids, request their files today!
Resources
– Learn more about Orphan Hosting
– Visit the Orphan Hosting Photo Listing
– Contact an Orphan Hosting Specialist!
*Due to privacy regulations with the Latvian government, their full photo is not allowed to be posted publicly – please contact our team to learn more.
Read More