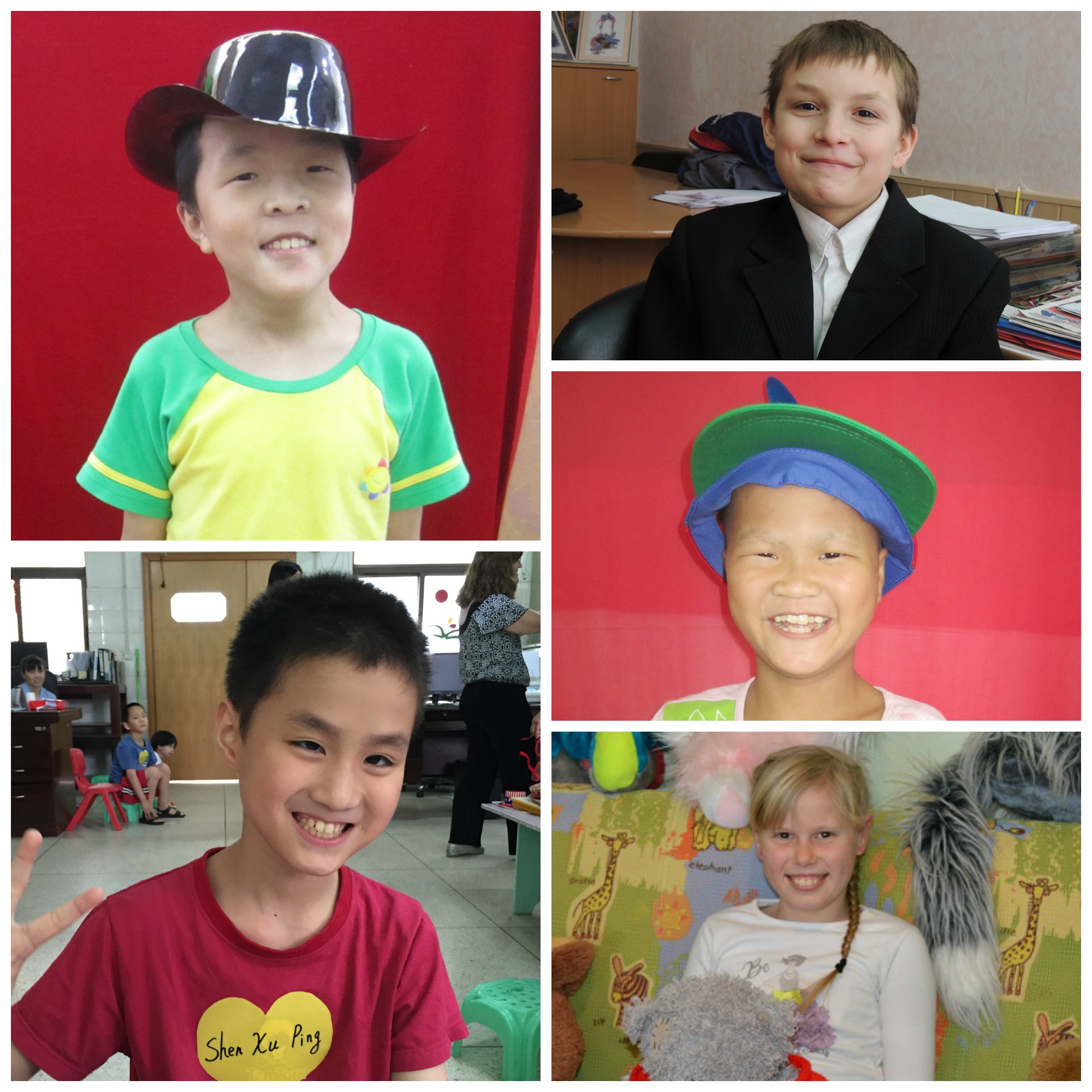 The hosting team works with the children in the hosting program day in and day out – we come to love each and every child on our photolisting, and we care passionately about whether or not they find a family. Below are five things we want every family to know about why hosting is so important.
1. The Children Are Older
We get a number of inquiries about hosting children who are under the age of 6. While children of this age are also searching for their forever families, children over the age of 6 are the best served by hosting. Children ages 7 and up are hard to find families for – these are kiddos who sit in orphanages and foster homes and watch while their younger friends find a family. Hosting is an opportunity for these children to come to the United States, stay with a family, and show potential parents here that a 9 year old is not so scary, that he or she deserves a home, too.
From a practical perspective, children under age 6 struggle with the travel and adjustment much more than older child. The hosting team always tries to put it in perspective – imagine yourself as a 4 year old, put on a plane the first time with a number of other children you may not know, taken to a strange place where everything looks, smells, and feels different, and then a stranger tries to hug you. We'd be terrified, too! It's very difficult to put a child this young through this type of travel, so hosting is most beneficial for children who are emotionally ready to handle travel.
2. Every Child is Perfectly Imperfect
We want every family to host or adopt a child that is best suited to their family – the best fit for the family is ultimately the best fit for the child, too. Families should do their research, be prepared for a medical need, and be aware of the emotional extras that being an orphan comes with.
Whether or not children have a medical need, each child we work with is perfectly imperfect. Whether it's hearing loss or a history of abuse, these children have a "need," on the most basic of levels, their need is that they have been neglected. You might read in your host child's file that he isn't doing so well in school or she is afraid of hugs – what we want to stress is that this doesn't mean that child will ALWAYS do poorly in school or shy away from hugs. What it does mean is that he's never had a parent to sit down and help with homework (or he was never given the opportunity to go to school at all). She may have never been hugged before, so the idea of someone coming at her with open arms is scary. No child is perfect, but we can help them through their little imperfections with patience and time. Your host child may warm up to the one-armed side hug after a great meal or ask you to read to them after a year of being home. It is these amazing milestones that show us these children all have potential – we just need to show it to them.
3. Boys Boys Boys
Our experience in orphanages, particularly those in China and Philippines, has been one of overwhelmingly boys in need. We get questions often about why there aren't more girls on our photolisting for hosting. Simply put, girls are more likely to be adopted at a younger age, and boys are growing up in the orphanages. Hosting is a great way to serve the 7-14 year old boys that deserve a chance at a family.
We want to encourage families to consider hosting a boy. For many of our boys, they really only have two "special needs" – they are an orphan…and they are a boy. Every program we see healthy boys go unchosen for hosting; let's change that for them!
4. Hosting Costs
There is a cost to host, and we completely understand that it's the biggest obstacle for most families to participate in the program. All of the costs of hosting go directly towards the children's travel – from processing their documentation, to ensuring they are healthy enough to travel, down to the plane tickets to get them here. Host families sponsor the travel of an orphan to come here to spend time in the US. This cost is tax deductible because you are providing humanitarian services to an orphan in need. You'll receive a tax deductible letter from our office!
We strongly encourage all families to fundraise – some families have not only been able to fundraise the cost of their hosting experience but put money towards their host kiddo's adoption as well. Here are some great ideas that have worked for host families previously.
5. We are real people!
When you're considering adoption, it can often feel like we are the big agency that is the face of all the paperwork and costs that you have to trudge through in order to get your child home. However, we love and adore these children (almost) as much as our families do. For the hosting team, this is particularly true because we have met each one of the children. We remember faces, favorite colors, and cute things our kiddos did during the hosting interview.
We've also watched our families come together through the hosting process, and we've seen the change that hosting brings in each child. We're there at the airport, stressed and worried about each flight getting here on time and each child safely landing. From the kiddo who is terrified to leave his chaperone on arrival day to the child who lovingly hugs his host mom and dad before he leaves, we watch each one of these moments and fall in love with hosting all over again. We're here with you every step of the way, and we want you to know that we care!
Read More