We've all seen the memorable, touching moments that can come from hosting an orphan through our hosting program. The first hugs, trips to exciting places, and moments of pure joy and love that come from being with a real family. These are all of the things that we and our host families want you to see, and know are real positive aspects of hosting!
Our host families are doing great things for these children, but are sometimes faced with negativity from family and friends, instead of reassurance and encouragement. We want to provide you with a solid understanding about hosting an orphan with your family so that you can focus on the good you are doing while sharing this life-changing experience with your amazing host child!
Bonding and The Return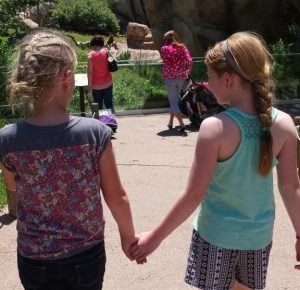 Many talk about the concern of a child becoming bonded to you and your family during hosting, and then experiencing the devastation of having to return to their home country. It is natural for you and your host child to be sad when this happens. It is important to consider a few things, though.
More than likely, you will share with your host child many firsts. These are beautiful memories for you both to cherish and hold close! For these children, these experiences are new and exciting, and will help them develop with the support and love they need. Flying kites and learning to ride bikes is not just about having fun; it's making a lasting connection that will serve them through all of their growing up and change their perspectives of life! Everyone needs to be nurtured and cared for, especially the children who have not had that until now.
The days leading up to departure day will be hard, but not the end. You or someone you know may end up being their forever family, but regardless, there are many different ways your journey can carry on together. Many families will remain in contact with their host child after they leave! Care packages and letters can be sent to reach host children in the orphanage while families will still continue to advocate on these angels' behalves. These gestures show them that someone out there still cares about them. While departing is difficult, often times the children are also excited about going home. After going on a trip, no matter how fantastic, everyone enjoys seeing some familiarity in their lives again.
Possible Family Ties
The issue of already existent biological families is quite common in our Latvia program, and can definitely raise concern to a host family. It can be difficult to consider that while this is an opportunity to give a child a better life, it may also mean they must leave all they know. The majority of the children we work with are in orphanages and no longer see their families. Although they may still visit, their families are not a permanent fixture in their lives providing support.
Foster families can also be a support system still present in an orphan's life. Children grow attached to family figures in their lives, biological, or not. In hosting, our goal is to find them a permanent living situation in which they can thrive. Hosting gives children with more extensive needs that are often harder to place a chance to be seen. We are the voices for these young ones that, otherwise, would not be heard. Our goal is to help them find the families that can provide them with much needed care and love, through hosting. There is great potential when they stay with a host family!
The "A" Word
In our hosting material, we request all families with visiting children to refrain from discussing adoption, for the best interest of the child. Many things can happen throughout the adoption process, so we do not want to create any unreasonable expectations. It can be confusing for children (especially of varying ages and cognitive abilities) to process what adoption means for them. During hosting, we want everyone to focus on having a great time together!
"Showcasing" Children?
Showcasing, no. Advocating, absolutely! If these children never left their home country to be hosted here in the US, their chances of being adopted into a better environment than the orphanage they come from are significantly less. Hosting gives a child the voice and visibility they otherwise would not have. Advocating for a host child gives them a greater opportunity to be led to the loving family that they belong with.
These are children that cannot speak for themselves yet. Hosting and advocating are ways in which we can let them be heard and be their voices. The success of hosting orphans finding their forever homes in this program is in the numbers: 75%-80%! That is an amazing percentage, but we are always looking to help more orphans find their way home.
Cost
Many times people will be surprised that hosting a child from another country costs money, but like any worthwhile cause, funds are needed to support these sweet kids in this adventure! What is often asked is how these fees are collected, and what they are actually used for? With Children of All Nations/Great Wall China, the necessary cost covers the child's legal documentation; travel inside and outside of countries, visa and passports, background checks, and insurance during traveling and the visit. Required Hague training for host parents and family background check are also included in the cost of our hosting program, unlike any other program. Some of the hosting cost also contributes to chaperones that travel with the children from across the world. Chaperones are given the opportunity to come to America and give of themselves to help these wonderful children.
Another advantage we have in helping these kids find families is that our staff goes to personally meet all of the kids that join us in hosting! Much of the information that we gather about host kids comes from interview trips, so this is a valuable way for us to help our host families by giving them insight that we otherwise may not have.
People that are not familiar with the hosting program and its purpose may have misconceptions about the donations made to the program. In no way is money used for "payment for a child" or to support anything but the most legal activity. If ever anyone has questions about how their donation is being used, we are happy to clarify.
Why should I internationally host an orphan?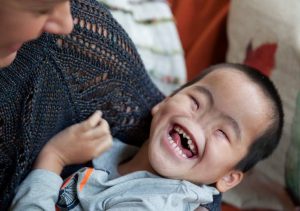 Love. Hope. Changing a life. These are just a few of the great things that happen when you welcome a little one who has been alone in the world without a family or home for so long.
It is a risk, in many ways, to let a child from another country into your life, but as Lao Tse said, "Being deeply loved by someone gives you strength while loving someone deeply gives you courage." Being the family a child needs is a wonderful thing to do! All people, especially children deserve to be loved. Dr. Raj Raghunathan explains in the Psychology Today article, "The Need to Love", the following:
"We know that the desire to love and care for others is a hard-wired and deep-seated because fulfillment of this desire enhances our happiness levels. In other words, expressing love or compassion for others benefits not just the recipient of affection, but also its perpetrator… Thus, when you are generous to others, you attract generous behaviors from them in return…. The story you tell yourself is that you have everything you need and more, which is why you can afford to be generous." (Raghunathan, Raj, PhD. "The Need to Love: One of the Best Kept Secrets of Happiness Is to Love and Take Care of Others." Psychology Today. Sussex Publishers, 8 Jan. 2014. Web. 23 Jan. 2017.).
Everyone needs to be cared for and loved to live well, and this shows us how worthwhile it is to take that leap of faith and give a child who needs a family a chance. The same article mentioned above goes on to mention that the smallest deed will have just as much of an effect on your life. Even if you are unable to host a child, you can still help by advocating for a child!
Think of this, though. Would you be the person you are now if you never celebrated a birthday with parents who care about you, or had a pet, or went on vacation with your family, or didn't have basic needs met like sleeping in your own bed or having your own clothes? What you are doing by hosting an orphan is more than giving them some time away at "summer camp"; you are giving them hope for a brighter future.
Read More